Spot Admissions is an innovative concept by EDMUNDO Free Counselling for Studies Abroad that allows you to find out on the spot if you can pack your bags and become a student at a top British university where you will benefit from quality education fully financed by the Government.
If you just received your Apolytirion / Ptychion results then you can meet representatives of top UK universities in person and experience what an international university admission process is like.
Choose the field that you see yourself working in and benefit from a fair chance at admission, without waiting or letting the Panhellenic Examinations system decide for your future.

Simplified admission process with instant response
You will know right after the interview if you are admitted to the chosen bachelor / master programme.

English assessment included in the interview
No need for international English language exams such as IELTS/CAE.

Pan-Hellenics are not a must
If you already applied/consider applying to Greek universities why not try your chances for free with a British university?

You can take the interview online
You don't have to travel to Athens in order to sit the interview, you can take it via Skype.

Student Loan & Scholarship
Receive all the information and free counselling in applying for financial student support and funding your studies.
Spoiler: Participating universities will award special Spot Admissions scholarships!
When you convince the university that you are their dream candidate EDMUNDO will help you for free with all the further necessary steps to officially become an international student at a top university in the UK, including obtaining the tuition fee loan for Bachelor studies or the postgraduate loan for Master studies.
Choosing the right course for you and your future should be in your hands, not the system's.
SPOT ADMISSIONS IN 4 SIMPLE STEPS

Apply online for free by filling out the form above in this page.
ID
Apolytirion / Ptychion diploma
Grades list

Talk to a counsellor and schedule for an interview for university admission on July 16-17 via Skype.

Have your 15-minute motivational interview (not a test, don't stress – it's a discussion about your motivation to study abroad) and…
…find out if you're admitted. If the answer is YES, an EDMUNDO counsellor will help you for free with all the next steps to become a student in the UK
Deciding on your future is not an easy step but it should certainly be entirely your choice/up to you.
British universities are renowned for the immense variety of courses offered at both undergraduate and postgraduate level ranging from the popular Business, Psychology, Engineering, Medical Studies, Accounting, Computer Science, Management, Law, Marketing, Finance, Hospitality, Music, Architecture, Economics, Acting to modern ones such as Data science, Product Design, HR, Criminology, Fine Arts, Cybersecurity, Nutrition, Games Development, Photography, Biosciences, Event Management, Fashion, Air Transport Management, Entrepreneurship, fields that you won't easily find at Greek universities.
Choose the field that you are interested in and discuss your motivation and your profile with a UK university representative for a fair chance at admission with instant response so that you know exactly what the next steps towards your future are.
What Our International Students Say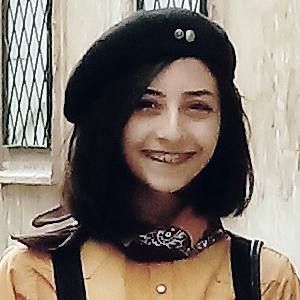 Georgiana Nastase
After I've decided in the last seconds that I want to study in Great Britain, with the help of my counsellor, I managed to open the way to my own dream. My first week spent at Birmingham City University has been dedicated to international students and all the activities I've been involved in taught me that friendships can be created regardless of your native language, religion or colour. I met hundreds of students and now I have friends from all over the world. Being an international student is a way to develop my personal skills and integrate better into society.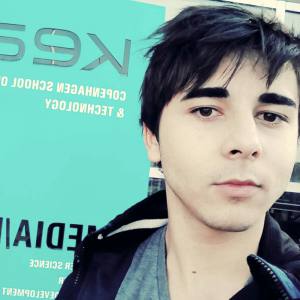 Andrei Ungureanu
I am really enjoying my student life here, the professors are very open and willing to help and so are my colleagues. KEA was certainly the perfect decision for me and Denmark as well. Before I got there, I was worried about all the necessary documents and procedures, but I was surprised how easy everything was in the end. All the university representatives are smiling and help you no matter what, and if you experience difficulties, everything is quickly solved.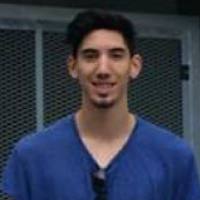 Bogdan Ionescu
I like it here a lot, the university is very cool. I met older colleagues from my section and they gave me valuable advice. Thank you everyone from EDMUNDO, you helped me immensely to get to the place I wanted for quite some time now.