Have you got an offer or are you interested in studying at Coventry University starting this September 2019?
You are then welcome to join us at our Coventry Experience Day – a fun afternoon of interactive sessions in which you will be able to meet lecturers from the University and ask any questions you may have about starting your journey at Coventry University!
You will have the chance to receive specialized answers from Coventry University professors to your questions and also meet your EDMUNDO Counsellor who will help you for free with the entire admissions process.


Sediul Educativa, Str. Coltei nr 8, Sector 2, Bucuresti
Register for free attendance:
Agenda for the Coventry University Experience Day
Event tentative agenda:
14:00 – 14:15 – Welcome and Registration
14:15 – 14:30 – Opening session – Introduction from Lecturers of Coventry University and Florizza Martinez International Officer at Coventry University
14:30 – 15:30 – Session 1 – Faculty of Business and Law
14:30 – 15:30 – Session 2 – Faculty of Engineering, Environment and Computing
15:30 – 16:00 – Coffee Break
16:00 – 17:00 – Session 3 – Faculty of Health and Life Science
16:00 – 17:00 – Session 4 – Faculty of Arts and Humanities
17:00 – 18:00 – Closing session – Your future at Coventry – Florizza Martinez
Participation to the event is free, but please register for the event using the registration form above or by contacting your EDMUNDO Counsellor.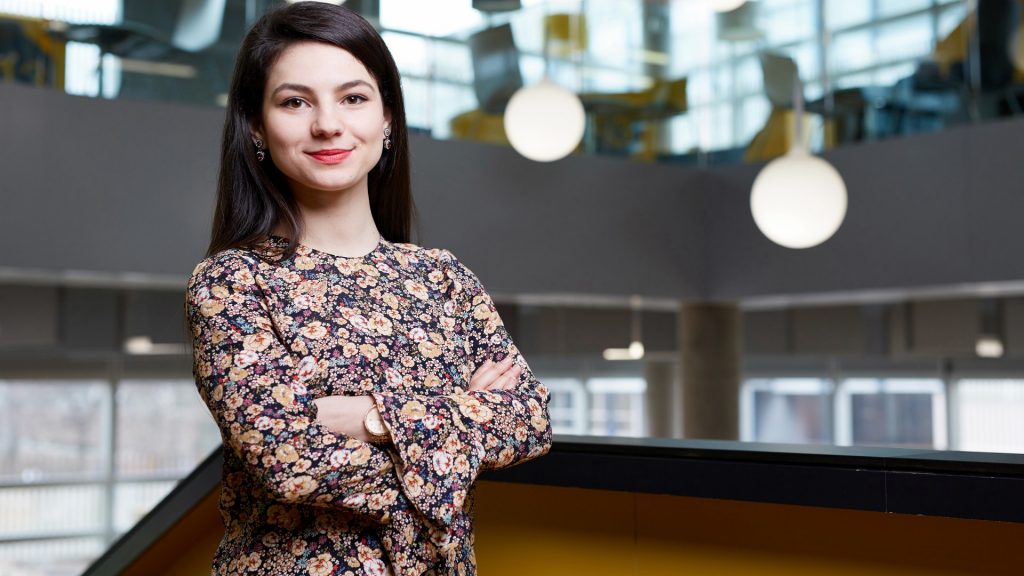 Workshop topics:
Dr. Anne Turner PhD, BSc (Hons), AFHEA, MBPSs – School of Psychological, Social and Behavioural Science
"Five quirky psychological phenomena"
This workshop illustrates five every day phenomena that we take for granted and don't realise how behaviour and perceptions change, such as seeing faces in everyday objects, what we miss from a scene event (crime scene), how behaviour can be changed – from going up an escalator to using stair by making it fun!
Lindsey Chambers – Associate Head of School of Art and Design
"Creating Space"
In this workshop you will explore composition, layout, story boarding whilst capturing a feeling. Think visual merchandising for Graphic Design, atmosphere for Interior Architecture and virtual space for Digital Media, you will realise it's all Linked!
Simon Burtonshaw-Gunn – Principal Lecturer in Strategic Management at the Faculty of Business and Law
"Perception and Critical Thinking in the Business World"
How can perception and critical thinking enhance business decisions and lead to success? You will find out in an interactive session that will upgrade your skills.
Why You Should Study at Coventry University
Ranked 13 nationwide out of 121 universities by the Guardian University Guide 2018 and repeatedly dubbed as the best UK modern university. Coventry University is also ranked 2nd for Teaching Excellence by Times Higher Education UK (TEF) metrics ranking 2017 – Gold winner
Coventry University has a long tradition of being recognised for the quality of the student experience, being honoured as the University of the Year for Student Experience by The Times and Sunday Times Good University Guide 2019.
The university has a wide range of global networks and partnerships and all students joining the university will have the opportunity to engage in professional work experience.
The university campus sits right in the heart of the city centre, allowing students to study and socialise on campus. Given its proximity to London and the affordable living costs, Coventry gets the best of both worlds, being ranked the 5th UK Student City by QS Best Student Cities Index 2018
Working with an EDMUNDO counsellor will enable you to find the programmes and universities that best match your academic and career objectives. Counsellors are equipped with comprehensive knowledge about the educational systems and are prepared to answer all of your questions.
EMDUNDO counsellors master all the information and the best practices needed to guide you and help you prepare a strong application file that will maximize your chances of being admitted to your chosen universities, while closely observing all requirements and deadlines.
The entire counselling process is completely free of charge for everyone applying to any of the international universities that EDMUNDO officially represents. Although partner universities financially support our services, EDMUNDO counsellors are paid the same irrespective of your university choice.
You will have access to the wider EDMUNDO community of young people who study abroad and this will allow you to find out detailed information about their international personal and academic experience and even make friends with your future university colleagues.