The current global situation urge both international universities and their current or future students to adapt to new conditions and learning environments. The participation of students in different activities held by universities abroad, however, remains a priority for all higher education institutions.
In order not to cancel important meetings, presentations, workshops and other events that involve a high number of participants, universities have decided to transfer these activities to the online environment [in the form of webinars, Skype meetings, etc.]. Thus, all potential or current students can attend these meetings from thier home.
All you need to #join these online events [below] is an internet connection, a personal computer, and the desire to learn more in times when we are proven that education is the worldwide beacon of hope.
1. Webinars with international universities
All meetings and activities with universities in countries such as the Netherlands, Denmark and the United Kingdom, that were scheduled for March, are moving to the online environment!
Thus, in the weeks that follow, the calendar of webinars and online meetings with the representatives of these universities looks like this:
1.1 University of Gloucestershire Day
On March 24th, starting at 17:00, Jane Gordon [the representative of the #UK University] is waiting for you online with answers to all your questions about your future academic career in the UK. Also, if you are thinking about applying to this university, you can find out all the information you need before admission.
All you have to do is enter the online event platform, choose the Enter as Guest option, then enter the name with which you will attend the meeting and finally press the Enter room button.
1.2. Webinar with Van Hall University in the Netherlands
On March 24th and March 25th, Van Hall University organizes a series of online webinars for future students at this university. You can participate from your home in these online discussions, which are addressed to the following study programmes:
| | |
| --- | --- |
| Bachelor of Animal Husbandry |  March 24th |
| Bachelor of International Development Management |  March 24th |
| Master River Delta Development |  March 24th |
| Bachelor of Food Technology |  March 24th |
| Bachelor of International Business in Food and Flowers |  March 25th |
You have the opportunity to talk with current students, but also with professors about the student life at this university, courses and university programme or even career options after graduation.
You can find more details about these webinars here.
1.3. Webminar Master at Università Cattolica del Sacro Cuore
If you have been thinking about pursuing a Master's programme or already applied at Università Cattolica del Sacro Cuore, Italy, this webinar with the representative of the University is just right for you. You will be able to find out all about studying in this country and at this university and how the university addresses the implications of the current global situation right from the comfort of your own home!
You can participate on March 31st, starting 17:00, here. All you have to do is enter the online platform on Tuesday, before 17:00, enter your name and wait for the discussion to begin!
2. Online workshop on how to write your Personal Statement
On Monday 30th EDMUNDO organizes a free online Personal Statement Workshop in which students can learn the principles of writing a successful personal statement, the most impotant document for admission to universities worldwide.
Since schools and universities are now closed and transcripts, diplomas and references are hard to come by, many international universites will have more flexible entry requirements in terms of required admission documents, so submitting a strong and compelling personal statement will be the ace up your sleeve when it comes to convincing the admissions committees of reputed international universities that you are preoccupied with your future.
Registrations are limited to join the event on Facebook and register in time.
2. Online English qualifications
As a response to the massive transition to the online environment and to counteract the effects of language centres being closed worldwide, universities have adapted by offering free alternative online English testing means in order for students to be able to fulfil the universities' English languge requirements for admission to bachelor and master programmes:
Coventry University
University of Leicester
Northumbria University
Cambridge Ruskin International College
Solent University
Oxford Online English Placement – admission to Danish higher education
Duolingo English Test – admission to INTO USA Universities
In order to find out more about what alternatives to traditional English test [IELTS, CAE, TOEFL]
4. Online self-paced courses
Time passes faster when you choose to spend it for productive purposes. In order to use this stay at home period constructively, we offer you a series of free online courses that anyone can attend!
4.1. Digital education platforms
Leading online learning platforms such as FutureLearn, edX, Coursera and Udemy offer specialized online courses compiled and facilitated by top universities and specialist organisations. This is a selection of interesting free online and self-paced courses:
Learn English
Education
Learn Italian
Learn Spanish
Data Analytics Courses
Psychology
Mobile and Web Development
Digital Marketing Courses
Electrical Engineering
Entrepreneurship Courses
Innovation Courses
Management & Leadership Courses
Social Media Courses
Language Teaching
Research Methods
Healthcare Management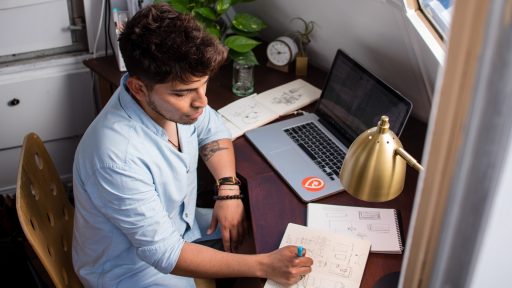 4.2 Online courses in Dutch language
Whether you are already a student in the Netherlands or a student in your final high school/university year thinking about applying to studies in this country, you should know that Dutch universities, such as the University of Groningen, offer free online Dutch courses for anyone who wants to learn Dutch language!
These are very well structured [8-10 hours of weekly teaching], easy to complete and track and better prepare you for student life in the Netherlands. So, if you are thinking about what to do when you take a break from learning for high school or for exams, we recommend this online course.                 
5. Virtual RIUF – largest university fair in Southern and Eastern Europe
The largest student recruitment event in Southern and Eastern Europe goes online! This edition of the RIUF event moves online, on the platform called Virtual RIUF, where more than 100 universities will be present. This platform is the first and only of its kind and offers the opportunity for future students abroad to get in touch with EDMUNDO Counsellors and European Universities while staying at home!
At the Virtual RIUF [which takes place on April 8th and 9th, 2020], you can find out about studies in the UK, the Netherlands, Denmark, Belgium or Sweden and even chat online with representatives 7000+ bachelor's, master's, doctoral or personal development institutions worldwide. Also, you can be accepted on the spot for studies abroad and to have an admission interview right from your room.
Moreover, you will be able to participate in webinars in which bachelor's and master's degree programs are presented from over 10 countries! The content of the platform will be available for another month, so you can take full advantage of this opportunity!
Registrations will open soon and your EDMUNDO Counsellor will keep you up to date.
EDMUNDO keeps you informed about how the international universities react in front of the worldwide chllenges in order to keep the opportunity of studying abroad open. You can follow all the events listed above, as well as updates about studies abroad and on our Facebook or Instagram pages and please consult our COVID-19 dedicated webpage, where we try to address some of the recurring questions.
Also, our counsellors can help you with answers to your questions about the immediate impacts on international student life, if you contact them here.
We know that it is not easy or fun to stay home, but you can find different activities so that you can keep up with your studies and prepare for the life of a future international student!
#StaySafe #StayHome